You know that dimming the lights and turning on a PowerPoint is more likely to lull your prospects to sleep than to inspire them to make a buying decision in your favor.
So...why are most companies still using slide decks in most of their customer conversations?
Whiteboard Selling describes how to use whiteboarding techniques in your sales cycles to achieve:
Higher lead conversion
Higher quota achievement
Increased revenue growth & shorter sales cycles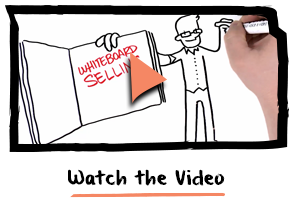 About the Book
Whiteboard Selling offers a step-by-step approach to transforming your message and selling style by using powerful visual stories that inspire and engage customers and prospects. Free your sales force from relying on slides and other static sales tools during the sales process. Whiteboard Selling offers practical guidance and skills to enable marketing and sales teams to quickly adopt visual storytelling practices that apply to today's fast-moving, competitive selling environment.
Explains how to take a sales message inventory
Illustrates how to design your visual stories
Empowers your sales force to tell the story and extend the reach of visual storytelling
Through the power of technology and effective storytelling, you and your team can create and deliver effective presentations that engage your customers, hold their attention, and win their business. Whiteboard Selling shows you how.
About the Authors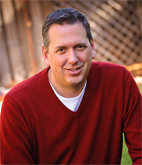 Corey Sommers has more than 20 years experience in sales and channel enablement, account manager certification and training, and competitive intelligence. He is passionate about bridging the gap between marketing and sales within large organizations. Corey co-founded WhiteboardSelling, a successful sales enablement tools company that trained over 50,000 sales professionals globally in visual storytelling before being acquired by Corporate Visions in 2012. Prior to WhiteboardSelling, Corey developed and executed VMware's channel enablement strategy globally, across VARs, OEMs, Distributors, ISVs, and Corporate Reseller channel segments. He had shared responsibility for sales enablement and training for BMC Software's world-wide direct sales organization. Corey was a founder of Ventaso, a leading provider of sales-ready messaging software and tools. He received a bachelor's degree from the University of California, Berkeley.
David Jenkins
CEO at Mid City Holdings, LLC
David Jenkins has 20 years of experience in sales, sales management and enablement within large and small technology companies. As a public speaker, he is passionate about helping organizations improve their ability to communicate with customers and to make the most out of every interaction. David co-founded WhiteboardSelling, where he was CEO. WhiteboardSelling was acquired by Corporate Visions in 2012. David is a sales best practices leader with a focus on sales execution and the measurable delivery of customer value. Before founding WhiteboardSelling, he was director of Worldwide Professional Services Sales for BMC Software, where he worked as a thought leader and evangelist for BMC's Business Service Management strategies and solutions. At BMC, he was instrumental in advancing the sales team's ability to leverage a unified sales process and in developing better communication strategies with the customer. Before BMC, he was a sales director at Tradex Technologies which was acquired by Ariba in 2000. He received a bachelor's degree from the University of Texas at Austin.
"Less than 20% of executives find that the common salesperson adds value, and 68% believe salespeople are only wired to launch into some prepared pitch about their products or services. Clearly, something needs to change.
The scope of today's buyer-seller relationship and its dynamic nature are not a fit with a traditional product-centric, prepared pitch-driven communication style. It requires a fundamentally different approach.
This is why this book is so important. While the concept of using a whiteboard to communicate complex ideas is not a new one, creating an overall architecture and process for developing the content and equipping salespeople with the skills to create one is.
You'll find all the common requirements and whiteboarding best practices, and when successfully executed, this new medium of communication allows sellers of any tenure to deliver a complex message, while at the same time reducing the noise inherent in traditional presentation approaches. "
Scott Santucci,
Research Director and Principal
Analyst - Sales Enablement at
Forrester Research